Mini iii | Black
Regular price

$195.00
Sale price
Black stoneware clay, black crawl glaze.
Pickup currently unavailable
Share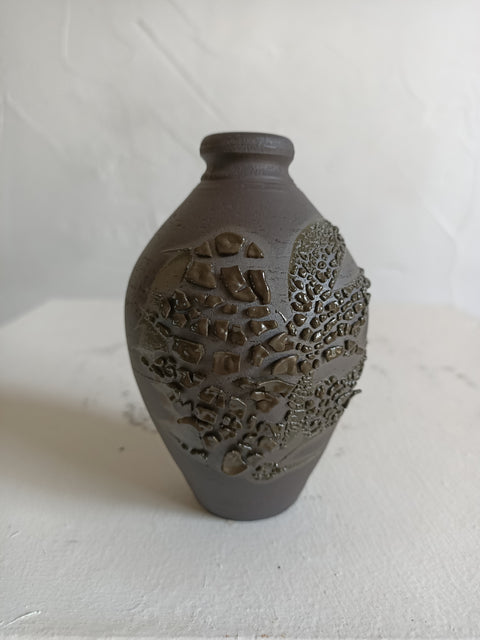 Fire and Earth 
Body Of Work: Origins and Evolution
Origins and Evolution is part of an ongoing study of how ceramic vessels represent both their physical form, as well as embody intangible qualities such as spatial, sensual and ethereal. This body of work acknowledges the lineage and historical aspects of this chosen medium, drawing on forms from antiquity and the age-old ideals of harmony and proportions.
Marrying contemporary techniques of the crawl glaze pays reference to the passing of time and surface tensions peeling away revealing the body of the vessels. Working with the elements earth, fire and water and the seasonal changes create natural phenomena in the creation of the work.
Wheel thrown clay form.  Gas fired to 1250°c, with crawl glaze. Each piece has a slightly different pattern. Message us for more photos. 
Black stoneware clay, black crawl glaze. 
Made in Whangārei, Aotearoa. 
H 110mm x W 70mm